The Gift of Someone Looking Out for You
Noah found it completely unacceptable that I didn't have a
Christmas list.
So, he made one for me.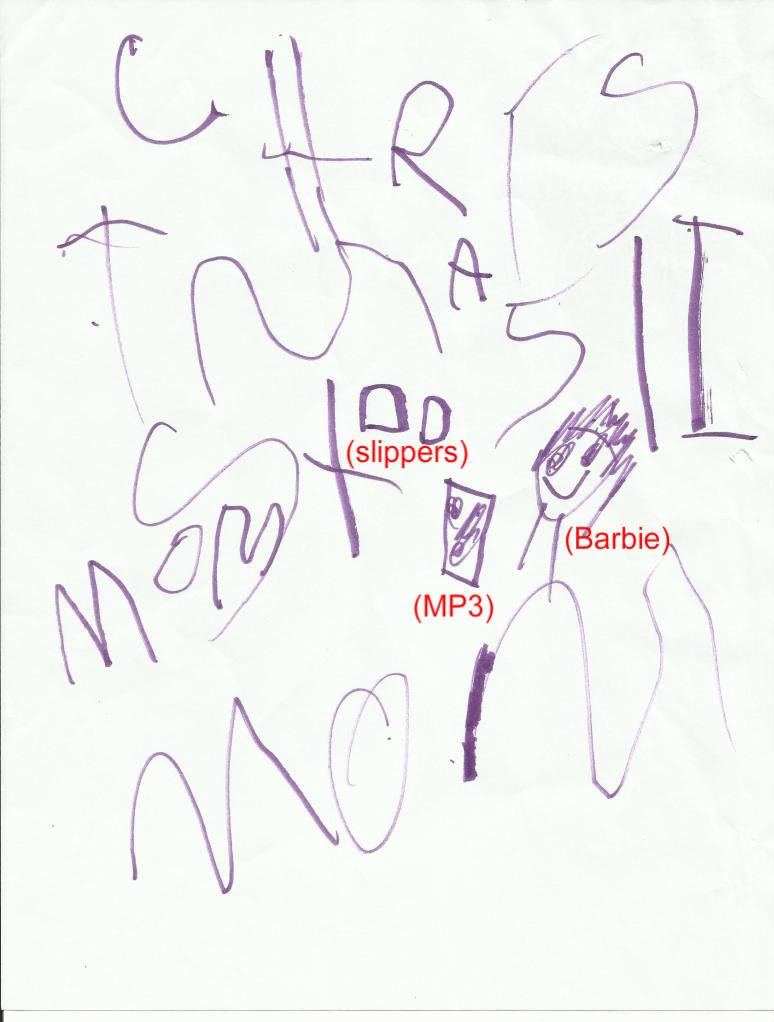 Slippers, because, as the Handy Man pointed out,
I wear mine everywhere, so they don't last long.
MP3, that one could also be a smart phone-
because my phone is dumb.
Barbie? That was Sadie's idea.
She thought Ms. frumpy might like a friend.
But, since a new Barbie would be coiffed,
and have store-bought clothes,
I don't think Ms. frumpy would like her much.