A Good Day for a Wedding
Our day started bright and early- 6am at Lindsey's house to get that 'bridal glow'. (Thanks, Lindsey!)
Gorgeous, yes?
Then, after a quick breakfast, it was off to Salt Lake. Bride and sister in one car...
"I'm getting married!"
Groom and brothers in another...
"We're getting married."


A temple marriage ceremony is beautiful and simple. They don't allow pictures inside the temple,but if you want to see some photos of what the inside looks like, including a sealing room, go
here
.
When we came out of the temple,the weather had taken a bit of a change.
We didn't take lots of pictures, but the ones we took were beautiful.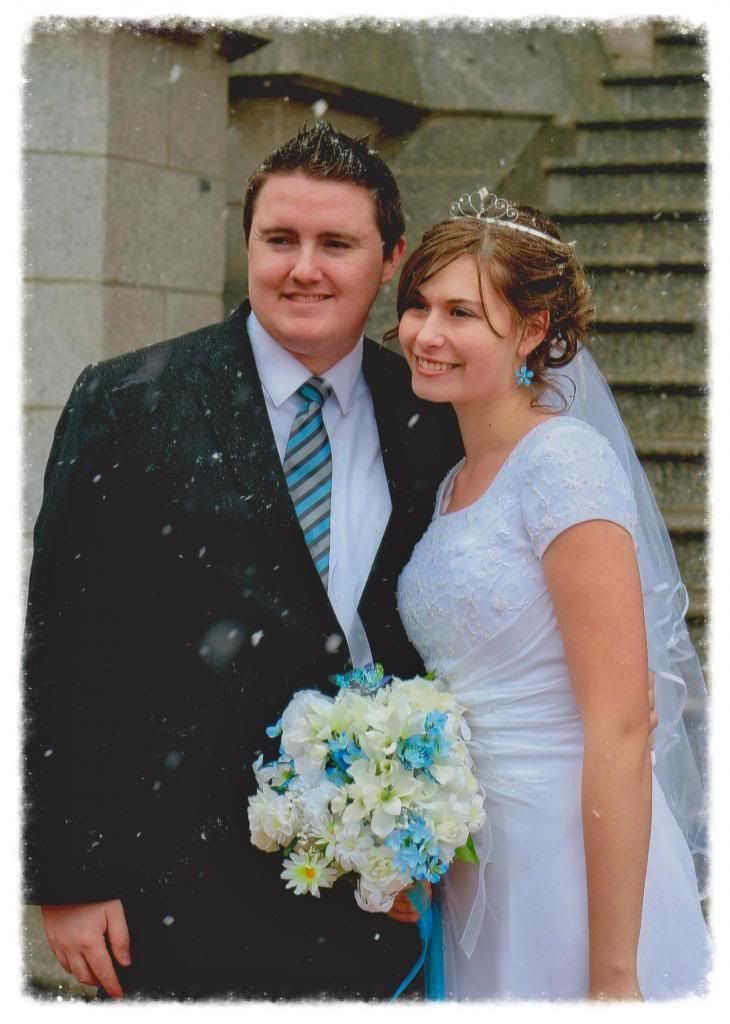 If you were close enough, you could see the goosebumps on her arms.
It was cold!
I discovered that I don't mind the role of mother of the bride. I have some very cherished memories, like helping her get ready in the gorgeous Bride's Room and having her come over and throw her arms around me after the ceremony.
Brittany has only been a part of our lives for a couple years, but I love her as dearly as my own children and am so grateful for the way she has become a part of our family. I'm thrilled that she has found someone who adores her and who was committed to marrying her in the temple. Welcome to our family, Blaine.