Halloween
Welcome to our Halloween Home!
Here's some pics from our party.
It was fun and I'm a little sad about taking all the
decorations down.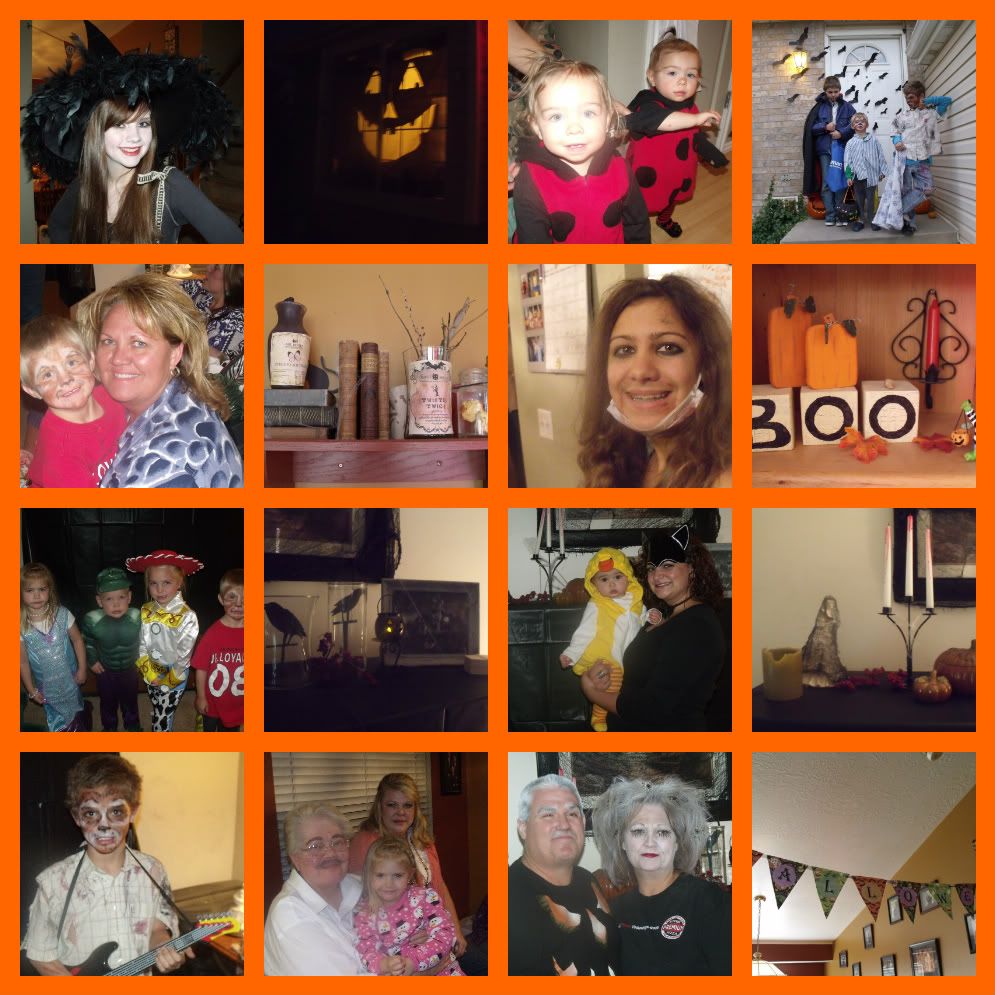 On to Thanksgiving and the holidays.
If you look to the left you'll see the button for NaBloPoMo-
National Blog Posting Month.
Since I'm taking part, I'll be posting daily. (Hope you don't get sick of me!)
If your next meal was going to be your last,
what would it be?
Mine- a really good chimichanga, spanish rice,
and chips and salsa.
Washed down with a diet Coke, of course.
What would yours be?